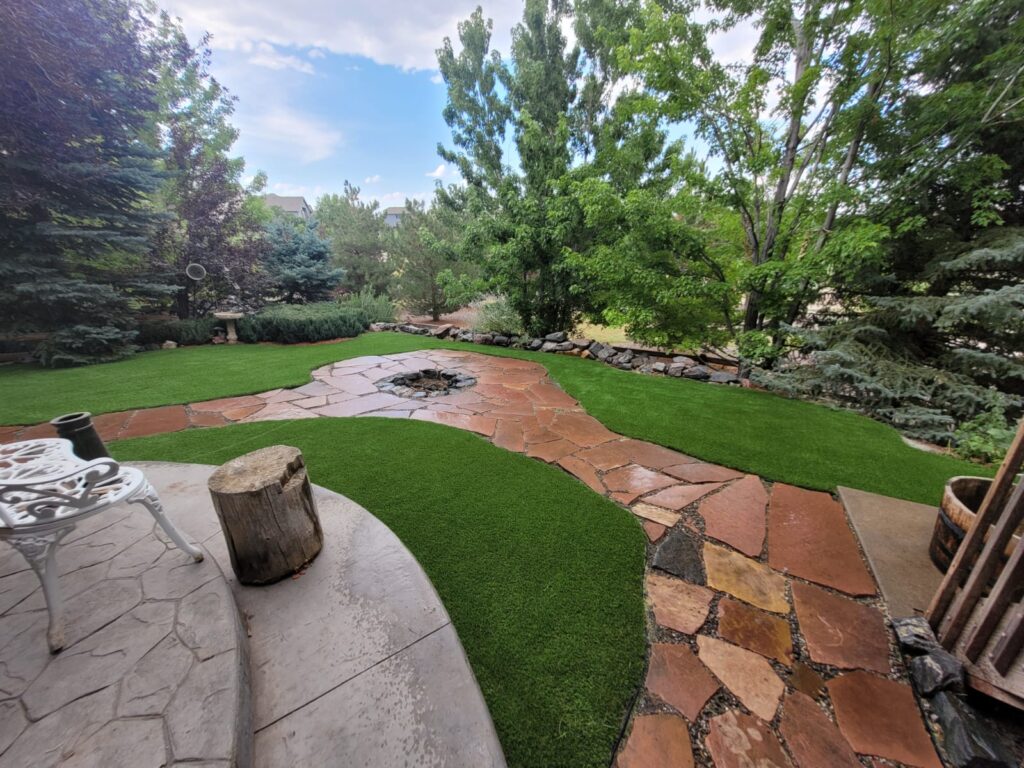 Artificial Grass: Problems And Solutions
At first sight, turf installation may seem overwhelming. We are here to assist you at every stage, whether you decide to DIY or hire an expert installation. Remember that most installers won't encounter any of these problems; this information is primarily directed at individuals who are doing their own installations. Installation issues with artificial grass are common and often avoidable. The most frequent issues with installing synthetic grass are listed below.
Problem #1: Wrong Artificial Grass
How difficult can something that is simply turf be? You should know that artificial grass comes in a variety of forms.  Each kind has attributes that are tailored to a certain application and are intended for that use only. It's typical for beginners to neglect their options while selecting the proper turf. For instance, pet owners occasionally purchase artificial grass for putting greens. The result is grass with stiff blades that are painful for animals.
SOLUTION: GET INFORMED

Even if you install the artificial grass yourself, the team at Turf Pros Solution enjoys assisting you at each step of the way. We offer several different types of artificial turf, each tailored to meet a specific requirement. To ensure you receive the appropriate turf for your upcoming project, we've included the features of each grass we provide along with a clear name.
Problem #2: Sinking Artificial Grass and Holes
A base will be prone to holes and sinking areas if it is not properly installed. Once the synthetic turf is in place, these holes are hidden, but since water may collect in these cracks, they can eventually cause issues. Drainage problems and bug breeding grounds can also result from stagnant water.
SOLUTION: PROPER INSTALLATION
Laying turf will be simple with a strong, sturdy sub-foundation. It will keep everything in place. By doing so, you may prohibit your grass from settling and any related issues. If you are laying the base yourself, make an effort to level the ground and make the base even by patching any potholes you see before installation.
Convenience is a major advantage when switching to artificial grass. In most cases, using fertilizers or weed repellents is not necessary to suppress the development of weeds. If you don't use a weed barrier, though, weed issues from the past can reappear.
SOLUTION: DON'T SKIP OUT ON THE WEED BARRIER
By installing an effective weed barrier, weeds cannot penetrate through. The weeds will be eliminated by this membrane prior to growth. Weed barriers are highly recommended especially if you have had previous weed issues. Our trained technicians can assist you with this process. If you have pets, we advise placing the barrier at the lowest layer. There's a possibility that it will catch pet pee if you place it on top.
Problem #4: Artificial Grass Odors
Stinky grass is disliked by everybody. Bad odors seem unavoidable if you use synthetic grass for your pet's bathroom or dog run. The aroma of adhesives is another issue during installation. Even days after their grass has been put, some report they can still smell the infill.
SOLUTION: DEODORIZERS
You don't have to put up with stinky artificial grass. Pet odor neutralizers get rid of any scents caused by glue, infill, and trapped urine. Deodorizers that are specifically designed for artificial grass are safe to use and won't damage the turf's fabric. We also have tips on how to properly remove pet odors from synthetic turf.
Problem #5: Moss Buildup In Artificial Grass
Moss or algae do not naturally develop on artificial grass. However, occasionally organic materials or trash caught in the grass does. Because moss or algae are difficult to get rid of, prevention is the best course of action in this situation.
SOLUTION: PREVENTION IS KEY
The best defense against the growth of mold is prevention. Mold growth may be totally stopped with a weekly leaf blower or pressure washer. By doing this, you won't have to apply harsh pesticides on the lawn where your family, dogs, and you play.
You can learn more about common DIY mistakes when installing artificial turf. Have more questions about artificial grass problems or solutions, contact Turf Pros Solution at 844-260-4144!